"…I've come to believe that there exists in the universe something I call "The Physics of The Quest" – a force of nature governed by laws as real as the laws gravity or momentum. And the rule of Quest Physics maybe goes like this: "If you are brave enough to leave behind everything familiar and comforting (which can be anything from your house to your bitter old resentments) and set out on a truth-seeking journey (either externally or internally), and if you are truly willing to regard everything that happens to you on that journey as a clue, and if you accept everyone you meet along the way as a teacher, and if you are prepared – most of all – to face (and forgive) some very difficult realities about yourself….then truth will not be withheld from you." Or so I've come to believe." — Elizabeth Gilbert
You may recognize this as the last line from the movie Eat, Pray, Love. Although I would find it hard to pick up and leave everything behind like that, I see the appeal and I definitely related to her personal journey in a profound way.
Over the last several years I have stripped myself down to the core and taken a long and arduous journey. I have learned so much about myself and those that I love and love me back. Every stop, every person along the way revealing more than the last. I am so grateful for the truths that have presented themselves and very much look forward to all the exciting thing coming in the future.
I have been rather absent this year, but I am excited about what is coming next. Check back soon to see what happens next…
Over this last week I have been noticing some subtle, yet important, changes in the way I feel. Because the emotional and self perception issues are so huge for me, I have vowed not to weigh myself or even measure myself until October. I am letting go of numbered results and concentrating on how I feel and healing myself.
Over the Memorial Day Weekend I had a big breakthrough on becoming comfortable with my body as it is.  I even stated out loud that I would be fine to stay this way forever as long as I didn't gain any more,  a very important step according to Jon.  I have listened to the CD before going to sleep every night except one over the last two weeks and have changed the way I do the visualizations.
When I visualize the following days, I concentrate mostly on being happy.  I say "Tomorrow I am going to be happy".  I say this several times and then I see myself doing any really important things I have to get done the next day as well as the habit I am working on right now.  Right now that is remembering to take my supplements.  I also try to fit in the love, appreciation and forgiveness visualizations that Jon describes whenever I can or is appropriate.  As I result I have been feeling a lightness around me, happier, more patient, more feelings.  I even feel more productive in a different way than usual and I find it hard to explain.
I got the idea to change the focus of my visualizations from a book I am reading right now on the 2012 prophesies (The Mystery Of 2012
).   The book is a compilation of essays and book excerpts by many of the people who are studying these prophesies.   All angles are covered, everything from physics, astronomy and archaeology to spiritual and astrological perspectives.  
Although some of the articles are quite dense and others are a little far fetched, it has been really interesting to explore this time we live in as a time of significant change.  One of the essays that is about spirituality talks about being happy versus being good and how being happy and radiating unconditional love into the world (things Jon also encourages) can transform us not only as individuals but also as a global society.    Here are several quotes from the essay "Wild Love Sets Us Free" by Gill Edwards
that helped me change my perspective a little and concentrate my energy more on joy and love and less on being good or bad.   I am hoping I will get a chance to read more from her.
Most of us have internalized a cold, critical, repressive inner voice…that tells us how to behave, constantly criticizes us, keeps our noses to the grindstone, and squashes or denies our true feelings…  To the extent that we give our power to this inner judge, we are tamed and locked away.  We feel trapped and disempowered…The inevitable result is anxiety, depression, physical illness, dysfunctional relationships, or a pervasive joylessness that we cannot explain. — The Mystery of 2012 p. 245
This just struck me like a brick to the head.
Whenever we split the world into good and bad, conflict and neurosis are inevitable.  Our energy becomes split or divided.  Whenever we pride ourselves on saying "no" to a cream cake, working through our lunch break, or pleasing our partner at the expense of our own feelings, we are bowing to the old cosmology.  Trying to be good stems from a dualistic way of thinking.  It is based upon judgement, or conditional love.  It fuels self-righteousness, which means someone is "in the right" and someone else is "in the wrong"–some part of self is right (the judge within) and another part is bad and wrong (our feelings, thoughts and desires).  This inner conflict will be mirrored in conflict with others.  Splitting ourselves internally leads to projecting our shadow onto others…This dynamic creates a huge proportion of the misery in the world and blocks our natural ability to love with an open heart and speak honestly without blame or defensiveness. — The Mystery of 2012 p. 248-9
She goes onto discuss how this can effect us as a whole society and even globally. Our outlook and attitude effects the world around us. Why not give love and positive creative energy to the universe rather than negative unproductive energy. Maybe if I learn to love unconditionally and be truly happy I will also be able to improve the communication in my marriage and be more patient with my kids, have more tolerance with others and less judgement bringing positivity not only to myself but to everyone I interact with.
When we aim to be happy…we give off vibrations of self-love, self-worth, and appreciation, and our relationships mirror this by becoming deeper, happier and more authentic. In other words, much of what we have been taught about "what love means"–self-sacrifice, putting others first, being loyal to others at the expense of our own feelingz or authenticity, or feeling entitlex to have others behave as we wish them to–actually leads us away from loving relationships and into the twilight prison of codependency. It leads us toward tame love, which constantly slips into toxic cycles of control and sacrifice, blame and guilt. Tame love splinters our awareness and strangles our potential. It holds us hostage… — The Mystery of 2012 p. 250-1
I started to think that creating a life that not only makes me happy, but also makes my family and friends happy and leads to living an authentic and giving life, may lie in my happiness, that I have the ability to create change and improvements by loving myself and radiating love outward.
Instead of seeing life as a harsh training school for wayward souls, or a karmic wheel from which we might eventually escape (if we are good or lucky enough), or merely a statistical accident with no inherent meaning or purpose, we instead see life as a wondrous gift. We are not here to be good or perfect. We are not here to prove ourselves worthy. We are not here to serve others (at our own expense) or to save the world. We do not have to earn or deserve love. We do not have to "behave well" or conform to external rules and expectations. In a loving universe, we can relax. We are safe. We are worthy. We are loved without condition. We are cosmic voyagers on a magnificent adventure in physical reality and…we can have, do, or be anything we wish. No limits. No strings attached… The key to doing so is unconditional love–for self, others, and the world. — The Mystery of 2012 p. 256-7
It sounds a little idealistic, even to me, but that is a world I would like to live in. A peaceful, loving, accepting world where we live together with respect and love for one another.
Buy the Gabriel Method Book Now!
To all the amazing, strong, beautiful and brave moms out there —  The Happiest of Mother's Day.
All my love and good wishes to you all.  Make sure to do something wonderful for yourself today.
A while back a dear friend of mine from my former life reached out to me on facebook.  After reading my blog, he mentioned how much I had changed and how somehow I was still that girl he used to know.  I have to admit I am curious what exactly he meant by that.  
What a unique perspective he has.  To have known me so well at a time when I was so young, so broken, so sad.  I hope that the things he remembers about me are the good things and that those might not have changed and that he can forgive me.  
Seeing all these people on facebook from a time in my life I now refer to as the dark years has brought up a bit of stuff for me.  It reminds me from time to time of the mistakes I made, the people I hurt and the pain I felt.  But, the vast majority of the memories are of small moments, kindness, good times, adventures, lessons learned and love.  It makes me nervous to reach out to those who may only remember my transgressions or worse, not remember at all.
Thank you for influencing me and helping  me and loving me and leaving me.  Each one of you contributed to my ability to come out the other side, prepared me for all the joys and challenges that lay before me.  I learned so much from you and the glimmers of light find a warm home in my memory and heart.
A rescued eyelash
A mixed tape from a foreign land
A safe place when I needed one
A back rub, bubble bath and talks into the wee hours of the night
A hero in my darkest place
A car dance and a sing along
A fit of giggles to rival no others
A strong and kind voice when I really needed one.
To each of you who crossed my path, entered my life, spent time with me, held my hand and left or were left behind.  Thank-you and I'm Sorry.
Wow, this is a tough one. I don't really have anything going on right now to profit from. I am starting to take on some freelance work, but nothing serious until the fall probably. Hmm, well I guess I will ask what is coming that would be financially beneficial to me.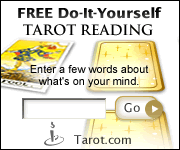 The Layout
This is a celtic cross reading.  This reading will take a comprehensive look at the financial future.
I will be using the I-X Major Arcana Cards and I-X of Coins for this reading.
Shuffle the major arcana cards while focusing on the questions and then deal out the first two positions.
Shuffle the coins cards while focusing on the same question and deal out the top four cards into positions 3 through 6.
Combine the remaining coins and major arcana cards and shuffle them together, again concentrating on the sames question and deal out the top four cards from this pile into positions 7 through 10.
The Question:  What opportunities are coming that I will profit from and how much will I profit from them?
The Spread
1. Covers You (current situation) – XI Justice (in some decks this is VIII and I have swapped them for the purpose of this self inventory)
2. Crosses You (challenges) – VII Chariot
3. Above You (what is possible) – IX Coins
4. Below You (how you got here) – VII Coins
5. Behind You (recent past) – III Coins
6. Before You (what's next) – VIII Coins
7. Who You Are – IV Emperor
8. Who They Want You to Be – II Priestess
9. What You Want – VI Lovers
10. What You Get – X Wheel
The Answer
Make sure you put the time in to thoroughly research the opportunity.  Crunch the numbers and weigh the possibilities.  The answer will not be completely clear, you must ultimately decide.  Look deeply for the answer.
You must enter into this opportunity with enthusiasm and energy.  Make full use of your resources and care well for those things trusted to you.  This has grown out of something you were formerly successful with.
Just recently money was handed out and will be repaid with interest in the near future.  You will remain in control of the situation while others hope that you will solve their problems.
Although you would like to be presented with an exciting offer right now, this is what is needed in your life right now and good or bad the risk is taken.
The Cards
XI Justice
My Take:  An Armored woman holds a set of scales.  She feels for what side is weighted more heavily.  She is without eyes to ensure her lack of bias.  The sky is dark and stormy, her sash blows in the wind.   She is armed against harm and unnerved by the turmoil around her.  It is a trying time and every angle and option must be adequately examined. 
The Card:  Your values and judgements will drive you to change the world around you for the better.  You believe in the underlying fairness as a part of what makes us human.  Be careful not to be too judgemental.  The scale has become one with the judge so that she is the one handing out justice. She has no eyes, showing her complete dedication to being evenhanded and unbiased.
VII Chariot
My Take:  This card always reminds me of charging forward.  The strength of this card is profound.  There is also a balance between riding the wave of life within the structure and constraints of our lives.   The power of the forward motion is hard to control and your inner strength is needed to keep it in check.  You have a firm foundation to build on and are ready to take the next step.
The Card:  You are ready to set off on your journey.  The horses represent the unbridled energy driving forward that must be guided and controlled by the charioteer (you).  You are confident in your abilities but must be careful of being arrogant.   But don't fret, you are correct that you are well prepared and aptly capable of taking this journey and surpassing any obstacles that come up.  You are beginning to lay the framework to build your future on.
IX Coins
My Take:  This seems like a peaceful card with the doves and all the flowers.  A young woman tending her garden, building a comfortable home life.  Her dress is very conservative and traditional which says to me that this deals with the more traditional roles and values of home life.  I can't help but feel something unsettling about her.  The coins surround her like an arch.  This card is saying to me that there is an investment in the traditional home.
The Card:  The lushness of the garden, the abundance of blooms indicates that you have done quite well creating a comfortable environment.  You have worked hard and enjoying the spoils.  This is a peaceful time.  Be careful not to retreat to far into your own world.
VII Coins
My Take:  The coins on the tree are like fruit, hanging low and ready for the taking.  She has traveled far to fill her baskets with the fruit.   The land is lush, the sun rising.  She rests before her harvest.  It feels like you have worked hard and now it is time to gather and save the money you've made.
The Card:  This card is about patience.  She is waiting to harvest the fruits of her labor but is waiting for the time of peak ripeness.  Timing can be everything in business.  This card could also mean that you have nurtured something and now it can grow on it's own.  The woman can also be seen as at a crossroads, deciding what the next move should be.
III Coins
My Take:  This cards speaks to me of artisan work.  A man is blowing glass.  Working with your hands.  Using your creativity and ingenuity.  He is confident in his task and a master of his trade.
The Card:  The glass blower is a master of his craft through hard work and experience and now deserves the respect he receives.  Taking raw materials and creating something beautiful and refined from it.  You have attained mastery in your field.
VIII Coins
My Take:  A man tinkers with a mechanical device.  There are extra parts, plans and books all around him indicating he is still learning and has not yet mastered his trade.  This work is slow and meticulous.  A detailed approach is necessary.  
The Card:  This is time to work slow and steady toward the goal.  This is not time for grandiose schemes.  Rewards will come from dedication and hard work.
IV Emperor
My Take:  Structure and order.  He is building the world he sees in his mind.  He is the master of his domain.  He takes great pride in and is very protective of the world he has created.  Beware of judgement and dominating behavior.
The Card:  Fatherhood, leadership, structure, order.   Social responsibility and tyranny.  This is the card of social constructs.  Although these powers can be misused they are integral and necessary in our lives.  Power is no inherently good or evil but inevitably a mix of both.  Take hold of your own power and use it wisely.  Look for the potential order in your task.
II Priestess
My Take:  This is the card of psychic abilities, of looking inward for answers.   Trust your gut, you know the answers you seek.
The Card:  You must be delicate in approaching the subconscious.  If you meditate and focus your energy on the answers you seek and are open to seeing what your intuition is trying to tell you, you may just get a glimpse.  The priestess' energy is a calming one, as one feels when they trust themselves.  You are reaching toward wholeness.
VI Lovers
My Take:  This is a passionate card.  The feelings of this are are intense.  The lovers are joined, almost becoming one, losing oneself in another.  
The Card:  A relationship of any kind, but mostly love relationships.  Sharing ourselves with others. Considering other points of view.  Be honest and above board, consider the other side in this situation.  The attraction of opposites.  The beginning of a new creative relationship.
X Wheel
My Take: This card shows a mechanical wheel with the signs of the zodiac all around.  This card always reminds me of the wheel of time in that it is always moving forward.  Time continues to go by no matter what is happening in our lives.  Change comes whether we like it or not.
The Card:  This card represents the feeling we have sometimes that our lives are being steered by some mechanism, that we have little control.  Although it may seem that we have no control sometime, there are always things in our lives that we can control with a little creativity and determination.  We must remember that this control and power we wield over our own lives is that which keeps from being vulnerable to others.  The wheel card can represent a feeling of helplessness but it also means that there is change coming, and that is a reason to feel hopeful.
Reading Analysis
The answer section of this makes me think of something I have been considering lately.  A month or so ago, I heard a story on NPR about micro philanthropy and the new ways that people are looking at philanthropy.  He discussed an organization called Kiva.  They enable individuals to provide micro-loans to business owners, individuals, and loan coops around the globe.  The payback rate on these loans are incredibly high and after hearing about it seemed like something I would like to check out.  I did a little due diligence and registered at the site, but haven't taken it much farther.  
From the cards here, it appears this might be something worthwhile for me to pursue.  It also makes sense as it talks about how, although I might like for there to be something big and exciting coming, that these things I can do to take care of myself and others may have a bigger impact.   There may not be a monetary profit, but I think I might be more in need of emotional profit anyway.  It will be good to help people help themselves.
The cards are also telling me that change is in the air, and I always view that as a positive thing.
I also feel there are some things to be said here about my freelancing business, but really, I'm just not in the mood to think about that right this minute, let alone discussing what may or may not get done in the future.
I wish all of you a very happy holiday season.  Have fun and be safe.  Give thought and energy to and be open to all the wonderful things in the coming year.  And most of all be grateful for and show love to those most precious to you.
Well, I have had another very emotional day.  It's amazing what small things can bring me to my knees these days.  Just yesterday,  I was feeling so good.  I was feeling strong, I was sleeping well (well better anyway), I was having fun with the kids, I felt in control and like progress was being made.  And today, I am back to a puddle of tears and anxiety.
Why is it that I allow something so inconsequential to get me so riled up?  Probably because it isn't inconsequential.  Not because of the specific situation but because of the feelings of loss that it brings up in me.  Loss is a very sad emotion.  It's one that I'm not sure I have ever fully addressed.
The good thing is that I am feeling the sadness, boy am I feeling it.  And it is all muddled with anger and resentment and the need to slug someone in the gut.  The problem with this kind of emotion is that it interferes with everything.
It seeps into all the little crevices of your life and start to mess with you.  It's just wrong.  But it needs to be done.  Opening a nest of pent up emotion is a scary thing and not always the most pleasant for those that you love, but it needs to be dealt with.  I have no choice to but face it all and look it directly in the eye.  Be brave.  Be brave.  Be brave.
I also know what needs to be done to put all this current messy business behind me as well, but doing it is also pretty scary business.  I am wired for flight and turning to face my fears is not something I do with ease.  I am a person who has walked through life in fear.    Not any more.
Sometimes what needs to be done, just needs to be done.  Sometimes there is no salvaging it.  And sometimes, even if you could salvage it, that isn't the right or best thing to do.  I am done with situations that are not healthy for me.  I am done pushing my true self aside to please others.  I am done feeling bad about who I am.  I'm just done.  I want it over with.  I am ready to move on.  Too bad that all comes with a bunch of ugly consequences.
Just for the record, this has nothing to do with my marriage.  Karli is my rock and I would be huddled in a corner right now if it weren't for him.  He is everything a husband should be and so much more.  I wish everyone had the opportunity to walk through life with their soul mate.
Someone told me something really important once and I repeat it to myself often.
I have everything that I need and I am getting better and better every day.
I am grateful and hopeful and full of love.
This is a cover and cross reading, using the first 10 trumps and the I-X of Cups, examining my heart's desire.
The Spread
For this reading we will be using the following cards…
I-X Trumps (Major Arcana)
I-X Cups
The spread is a cover and cross layout. Shuffle the trumps and cups seperately and them deal up the top cups card in the covers position and the top major arcana card in the crosses position.
The Question: How am I doing in my love life?
The Cards:
Covers: III Cups
Crosses: XI Justice
The Answer: This indicated you come to a mutual agreement. Raise your hand if you're sure. [HUH?]
Examination of the cards
III Cups
My take: A pyramid of three cups sit amid a party atmosphere. Masks and beads lend to a feeling of mardigra. Letting loose, free wheeling, having fun, spending time with friends.
The card: Celebrations, good fortune, social rituals (weddings, births, deaths etc), beware of overindulgence.
XI Justice
My take: A woman with no eyes, wearing armor, hold a set of scales. The sky is dark and stormy and scales contain bright lights. Everything is in balance. A resignation to what may be may be. You are armed and ready, although you may not totally see what is coming yet.
The card: Justice, fairness, making the world a better place, fighting for the little guy, beware of being too judgmental.
Reading Analysis
I am always so off with the Justice card. It confuses me that a card that appears so often for me, just doesn't resonate or stick me. I guess it could also just be that it speaks to me in a different way. I always want to think of it as balance instead of justice and fairness. Hmm, we will have to keep our eye on this one.
As far as the cards go, my marriage is very much about fairness and teamwork and working together to better our lives and positively influence those around us and this weekend we had two parties and saw many people we love.
Really, never anything too dramatic when it comes to my love life. My husband and I are solid. We are best friends, comfortably intimate and truly a team. We love each other deeply and just like being together. I can't even imagine not walking through life with him. We are truly lucky.